Summer Slopes
Tired of this summer heat? Are you dreaming about cozy, warm fireplaces and snow skis. Time for a trip! Since the seasons in the Northern and Southern Hemispheres are flipped, the coolest months to hit places like Argentina and Australia are between June and September, when the climates can sustain snow. With summer getaway options like year-round ski resorts, you won't have to wait until the holidays to hit the slopes. Read on to find out where you can chill out when things get too hot at home.
Victoria, Australia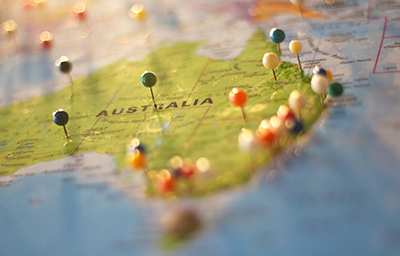 Though the flat continent is not necessarily known for snow, a trip to the Victorian Alps at the southeastern end of Australia will prove that snow does exist there. Not only that, but the best month for skiing and snowboarding is August! Mount Hotham and Falls Creek are prime for adventurers, but if you're simply interested in the wintry atmosphere, take a trip to Mount Buller or Mount McKay.
South Island, New Zealand
The winter wonderland you had in mind probably pales in comparison to South Island, New Zealand. Icy glaciers and snow-clad mountains populate the large island, offering visitors plenty of room for play or the pristine scene of a lifetime. You might find yourself distracted by the waddling penguins of the Banks Peninsula or Oamaru, where they roam freely in their natural habitats. Sitting south of the equator puts peak ski times between June and late August for this penguin paradise.
Bariloche, Argentina
To find the driest powder snow in Bariloche, Argentina, make a trip in July or August. About 13 miles from the city center is Cerro Catedral, or "Mount Cathedral," which is a perfect area for families to partake in activities like sledding, hiking and biking. Socializing is easy in this popular snowy landscape, with cafes, restaurants and shops close to summits that reach over 3,000 feet high.
Government Camp, Oregon
How did Timberline Lodge, a ski resort in Government County, Oregon, become a national landmark? Not only is this awesome locale a summer resource for snow, allowing visitors to ski Oregon's highest point, Mount Hood (a freaking volcano!), but it was also a location for the 1980 horror film "The Shining." Since we're mentioning movies, scenes from "Wild," starring Reese Witherspoon, were shot close by as well. Who wouldn't want to spend their summer break at a place with that resumé?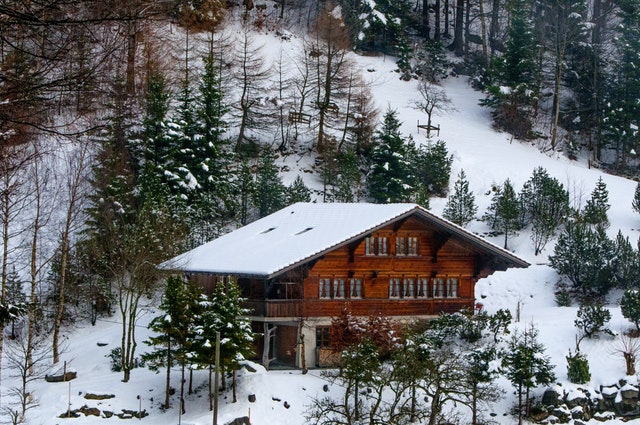 Saas-Fee, Switzerland
Cross your fingers and hope to sneak a peek at Olympic athletes training during the off season in Saas-Fee, Switzerland. Optimal glaciers provide a summer playground for athletes looking for cooler climates. If the practicing pros intimidate you and you'd rather stay off the slopes, stick to hiking the glacial paths. Honestly, no one would blame you for riding the lifts back and forth to admire the snowy setting in its entirety, though you may have a better time taking in the view from an on-site café.
Tignes, France
It may be in the southeastern region of France, but Tignes is the epicenter of fun for the summer ski season in Europe. A combination of lift systems carries pedestrians over 11,000 feet to Tignes' highest point to ski the fluffy white slopes of the Grand Motte glacier. This area is known for being snow sure, but it's best to arrive early in the day to take advantage of slightly lower temperatures that make f
Tyrol, Austria
When you get to Tyrol in Austria, head directly to the Hintertux Glacier to find winter in warmth. This versatile area offers skiing every day of the year. Behind the glacier, there are guided hiking tours that the whole family can enjoy in a more comfy climate. With the Spannagel Cave available for kids to explore as well as being a spot for winter athletic freestylers, this year-round resort doesn't leave anyone out in the cold.
Valdez, Alaska
Alaska seems like an obvious place to find snow at any time, but the port town of Valdez, Alaska, stands out as the snowiest place in the United States, receiving an astounding average of more than 300 inches of snow a year. There's plenty of snow accumulated from the most recent winter blizzards available for the summer ice-bound traveler. If you decide to ski the glacial mountains, there are helicopters to take you to the top instead of the traditional cable lift system.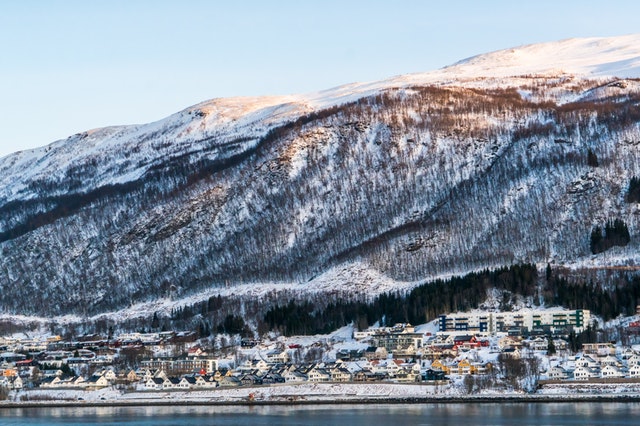 Hardangerfjord, Norway
The Hardangerfjord region of Norway is home to the Folgefonna glacier, a major attraction for visitors all year long. Skiing on this legendary mass of ice on a sunny day might even give summer snow-goers a glimpse of the North Sea. The surrounding Hardanger area offers views of waterfalls and fruit farm tours, adding an array of options to an already fulfilling trip. Snowshoes and cross-country skis are popular accessories for this destination.
Santiago, Chile
With exceptional powdered slopes for snowboarding, skiing and shredding in general, Santiago, Chile, is a surprising contender for best summer snow destination. The Andes present summertime visitors with options for thrill-seekers as well as low-key "coffee and chill" kind of travelers. Resorts like Valle Nevado and Portillo Chile offer heli-ski drops at multiple locations, so visitors can maximize their adventure. If that's not your thing, bars, restaurants, a movie theater and even a library are available on-site at Valle Nevado.
Whistler, British Columbia, Canada
Another famed place where winter sports pros come to keep their game strong is Whistler, Canada. There's a snow play zone for tubing and sledding for the young at heart, dining on top of a mountain for a romantic outing and, for the whole family, the record-breaking Peak 2 Peak gondola that gives riders 360-degree views while being transported between Blackcomb and Whistler Mountains. Zip-line tours are another way that Whistler distinguishes itself as a summer snowscape staple.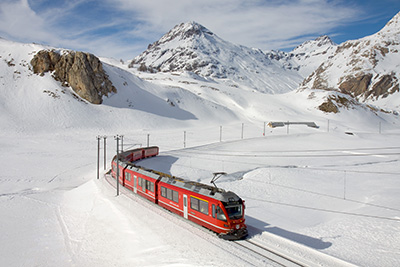 Barkly East, South Africa
Tiffindell is the only ski resort in Barkly East, South Africa, and since it's located below the equator in the Southern Hemisphere, the best time to visit is from June to August, during the local winter. The state-of-the-art snowmaking equipment used on the resort ensures that, even if the weather doesn't call for flurries, skiers and snowboarders have nothing to worry about. Plenty of snow lovers visit and enjoy building snowmen or tobogganing for a lighter physical experience.
Mount Rainier, Washington
Skiing Mount Rainier in Washington State is a possibility all year long. Muir Snow Field is a reliable and accessible point for skiers thirsty for white slopes in the sweltering days of summer. Because there is no resort or lift for official summer play, skiers should do due diligence by checking the forecast, especially to avoid poor visibility and possible avalanches. Since this area is recommended for intermediate skiers, feel free to just drive as high as you can legally park and take in the views from your car.
Stelvio Pass, Italy
The summer slopes of Stelvio Pass in northern Italy seem to be never-ending. It is the largest summer ski area in the regional Alpines and makes room for the good times you thought you had to wait another half-year for. Mountain biking, horseback riding and paragliding near the ivory cliffs are just the beginning. Snowmobiling, ice climbing and a world of other opportunities to make life-long memories await visitors at Stelvio Pass.
Zermatt, Switzerland and Cervinia, Italy
With the pyramid-shaped Matterhorn between them, Zermatt, Switzerland, and Cervinia, Italy, are two separate resorts that share the same ski areas. The biggest difference between the two resorts is the price range—the Swiss side being pricier than the Italian side. Another noticeable contrast is that the view of the iconic Matterhorn has a bit less of an awe factor from the Italian side, but it's also the sunnier side, making for more enjoyable weather. It is summer, after all.
A huge THANK YOU to msn.com for the list!
When winter weather does return, don't leave your business unprepared. Toledo Snow Control can clear any commercial lot and make sure that you're open for business. We are proud to provide expert commercial snow removal services in Toledo and all surrounding areas; Bowling Green, Perrysburg, Maumee, Sylvania, Oregon, Holland, Temperance, Bedford and Monclova. GET A FREE QUOTE before the snow comes back!